Mike Flynn
Mike Flynn • Written January 2019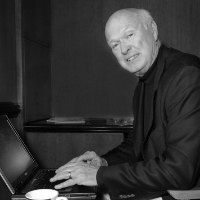 Over the 24 years that Mike Flynn guided Puget Sound Business Journal as its president and publisher, it became one of the nation's most respected local business newspapers. The finale for Flynn's tenure guiding PSBJ was having the newspaper named "best," during his final year as publisher, among the 50-plus publications owned by American City Business Journals, the largest chain of weekly business newspapers in the country. 
Prior to joining the Business Journal in 1981, Flynn spent 20 years with United Press International, as a reporter, bureau manager and eventually as executive in charge of business operations in the west, establishing media relationships across various states that have continued to today.
During his career with PSBJ, Flynn always said he was proudest of creating the numerous events, such as Women of Influence, Fastest-Growing Private Companies, 40 Under 40 and Emerging Business awards, which came to define the newspaper's image and its role of not merely informing, but being actively involved with its readers.That effort has continued in his retirement, when he created an event called "Most Admired CEOs" for then-client Vistage International, in partnership with San Diego Business Journal. The event has been replicated in a number or other cities, though Flynn chuckles in noting "I own the domain name."
Following retirement in 2006, he moved into what he refers to as his "entrepreneurial encore" of consulting, counseling and advising businesses, business people and business organizations, in Washington, Hawaii and Southern California. He refers to his role as "building business relationships."
In 2007, Mike received a special award from then-Governor Christine Gregoire for lifetime contributions to economic development in Washington. In 2012 he was selected as Washingtonian of the Year and in 2013 he was named a laureate of the Puget Sound Business Hall of Fame.
For the past almost 11 years, Flynn has written a weekly column called Flynn's Harp, which is emailed to some 1,700 business leaders and elected officials, mostly in Washington State, but some scattered across the west.
An area of particular interest has been enhancing rural economic development, including the Washington's wine industry, for which he created an annual publication called The Business of Wine. He also has focused on creating events that help businesses achieve strategic objectives as well as facilitating relations for attracting angel and venture investment, and providing introductions and counsel to those seeking "post-retirement" careers and involvements.
He and his wife, Betsy, have three children, Meagan, now an associate justice of the Oregon Supreme Court, Michael, a Seattle business executive, and Eileen, a housewife in Clark County and the mother to three of Mike and Betsy's eight grandchildren.
In his spare time, Mike competes in the 100-meter race in Masters and Senior Games and in recent years has competed each October in the World Senior Games in St. George, UT, finishing in the top five in his age group in four of the past six years.
---